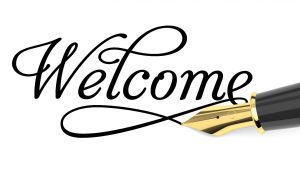 Welcome! As your family dentist in Gainesville, we love to communicate with our patients and potential patients, which is why we've put together this beautiful new site and blog. In the future, we'll share lots of fascinating information with you that will help you maintain a healthy, beautiful smile. But for now, we thought we'd take a moment to introduce ourselves and the services we offer.
Our Family of Dental Professionals
Leading our team of dental professionals is Dr. Gabriel Nossa. He has many years of experience in his field, and he continually attends extra education classes to help him stay at the forefront of his profession. However, what truly sets him apart from other dentists is his dedication to his patients. With a view to establishing trusting, long-lasting relationships with them, he always takes the time to listen to their concerns. He never recommends a treatment that he wouldn't suggest for a member of his own family.
Working alongside Dr. Nossa are his wife, Janette Nossa (our office manager), and his daughter, Alejanda Nossa (our receptionist). Also on our team are two talented dental hygienists and a dental assistant. We all work together to ensure that every patient has a positive experience in our office.
Our Services
Our goal is to provide you with "ideal dentistry" — dentistry that that is tailored to your needs and that is offered in a comfortable and caring environment. In line with that goal, we offer a wide range of services that go above and beyond what you would expect from most dentists.
Preventive dentistry. Through cleanings, checkups, and more, we strive to help you stop dental problems before they start.
Restorative dentistry. Whether you need to replace a lost tooth or strengthen one that is decayed or damaged, we can get your oral health back on track.
Dental implants. Thanks to Dr. Nossa's extensive training, we can perform every portion of the implant procedure in our office, including placement and restoration.
Periodontal therapy. Scaling and root planing, as well as antibiotic treatment, may be able to stop gum disease from ruining your smile and your health.
Cosmetic dentistry. Whitening, veneers, bonding, and metal-free restorations can all contribute to giving you the smile of your dreams.
We're proud to be your certified Invisalign provider.
Emergency dentistry. Rely on us when a severe toothache or other unexpected dental problem requires that you receive prompt care.
TMJ therapy. If you are experiencing jaw pain, we may be able to pinpoint the cause of the problem and provide relief from your symptoms.
Come Meet Us!
Everyone in our family owned and operated practice is eager to meet you. When you come in for your first appointment, you can expect and a warm welcome and Dr. Nossa's undivided attention as you express your questions and concerns about your oral health. Then, he'll thoroughly examine your mouth and recommend a treatment plan to get you on the road to your best smile.
Of course, if you want to learn more about us before you commit to us as your dentist in Gainesville, we're happy to answer any questions you may have about Dr. Nossa, our policies, and our office. Please feel free to contact us at 352-332-8133.