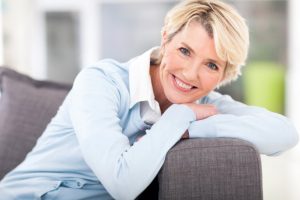 Are you smiling with confidence? According to the American Association of Orthodontists, more than one-third of American adults are unhappy with their smile. Chips, cracks, discoloration, and other common dental issues are typical reasons people do not smile confidently. Does it sound like you fall into this category? No need to worry! Porcelain veneers in Gainesville are a great solution to a bunch of different smile problems you could be having. Keep reading to learn the benefits of getting porcelain veneers to renew your grin.
What Are Porcelain Veneers?
Before telling you about all their great benefits for your smile, you probably want to know what they are exactly. Porcelain veneers are super thin, custom-made shells of dental porcelain that covers the front surfaces of your teeth to change the appearance of your smile.
How Can Veneers Help My Smile?
Veneers are a really popular way of fixing imperfections in your smile. Even celebrities and movie stars get porcelain veneers to help their teeth stay pearly white. Imperfections in their smile can be detrimental to their career, so porcelain veneers are a perfect way of achieving a beautifully white smile in a convenient, minimally invasive way. Dentists use veneers to fix these common dental issues:
Discolored teeth
Teeth that are worn, chipped, or broken
Teeth that are misaligned or uneven
Gaps in between teeth
These dental issues are routinely fixed with porcelain veneers. Other problems can be fixed with veneers, but these are the most commonly fixed problems by your cosmetic dentist in Gainesville.
What Benefits Will I Get with Porcelain Veneers?
There are many benefits you will experience from this treatment, but here are some advantages you'll receive from porcelain veneers:
They look like natural teeth.
Porcelain veneers are stain resistant!
Your gum tissue tolerates porcelain well, so your risk of inflammation goes down compared to other cosmetic options.
You and your dentist can pick out your exact tooth color, shape, size and length to get the exact smile you've dreamed of.
Treatment with veneers is a conservative approach to changing your tooth's shape and color. They generally don't need the shaping and preparation that other procedures like crowns do and they are a stronger, and better looking alternative.
Your porcelain veneers can last over 15 years if taken care of properly! Continue to brush and floss your teeth daily and maintain regular dental checkups to get the most out of your veneers. Talk to your local dentist today if it sounds like you could benefit from this smile enhancing treatment.
Meet the Dentist
Dr. Gabriel A. Nossa loves helping his patients and providing them personalized care for their specific needs. He is constantly learning through continuing education to keep up with the latest and greatest technology and techniques in dentistry. He currently runs his own practice, where he can be contacted through his website or by phone at (352) 332-8133.