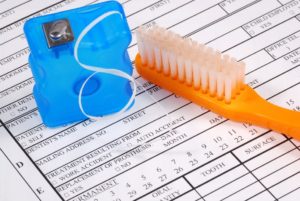 Believe it or not, the end of the year is only a few weeks away. Since you've spent more time at home over the last several months, you may not have been able to visit your dentist in Gainesville as often as you would have liked. Thankfully, you're not out of time. You can still maximize your benefits before they expire. Here's how to take advantage of your insurance policy before 2020 ends.

1. Harness the Power of Prevention
Every month you pay a premium for your specific policy, which gives you comprehensive coverage for the services you need to maintain a healthy smile, like cleanings and checkups. You'll have access to 1-2 preventive appointments per year that are covered 100%.
Your dental insurance focuses on prevention because research shows it lowers your overall oral health expenses. Every $1 spent on prevention can save as much as $50 on restorative and emergency costs. Visiting your dentist at least twice a year will keep your teeth and gums healthy to prevent needing a costly treatment down the road. If you haven't used all your coverage, there's still time to schedule an appointment, even if it hasn't been 6 months since your last visit.
2. Maximize Your Yearly Limits
Besides prevention, you can also use your policy to help offset the cost of restorative treatments needed to rehabilitate your oral health. After reaching your annual deductible, your benefits can cover as much as 80% of the fees until maximizing your yearly limits.
You can quickly treat issues while they are still small to prevent needing an expensive procedure later. If you wait too long to see your dentist, not only will the problem worsen, but you may not be able to use your coverage. At the end of the year, your benefits will expire. You won't be reimbursed for anything you haven't used, and it won't accumulate into 2021.
3. Choose the Right Dentist
Your insurance carrier will recommend you visit a dentist who is in-network because they have pre-negotiated rates to lower your out-of-pocket expense. Although it can reduce the amount you pay, it can limit your treatment options. You have the freedom to visit any dentist who accepts your coverage, even if they are out-of-network. You can still use your insurance, but you'll need to pay the difference between your policy's allowable amount and the dentist's fees. You can benefit from more personalized options without worrying about draining your wallet.
Invest in a Healthy Smile
Now is the ideal time to make the most of your remaining insurance benefits before they expire. Schedule an appointment before the hustle and bustle of the holidays.
About Dr. Gabriel A. Nossa
Besides earning his dental degree, Dr. Nossa has also completed Advanced Education in General Dentistry. He regularly takes continuing education courses to remain well-versed in the latest treatments and techniques. His office accepts many dental insurance plans to keep his services affordable. If you have any remaining benefits, contact our office today for an appointment.