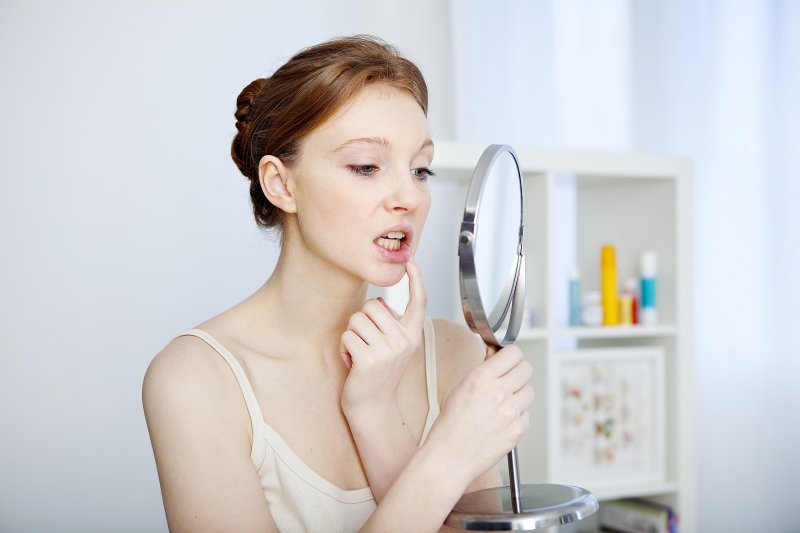 If you have an older dental crown, you may have noticed an unattractive black line around the base of your tooth. Natural teeth don't develop these lines, making them a tell-tale sign of dental work. It can be unfortunate when this happens as most patients want their smiles to look natural. So, how can this problem be fixed? Read on to learn why a black line formed around a dental crown and how your dentist can get rid of it.
What Causes the Black Line Around a Crown?
There are two possible reasons why a black line has formed around your crown:
The metal from the dental crown is showing. Older crowns are typically made of porcelain fused to metal. The metal layer, usually a gold or silver alloy, underneath the porcelain provides strength as porcelain tends to be weak under force. When your crown was fitted, you may not have noticed a black line because it was hidden underneath the gumline. But as we age, our gumline moves and recedes, meaning it may eventually expose the border between your crown and natural. Thus, making the black line from the metal visible.
The black line is an optical illusion. On rare occasions, the black line may simply be an optical illusion. An ill-fitting dental crown can cast a shadow over the surrounding area, creating the appearance of a black line. However, it's important to note that these black lines are much less prominent than those caused by the previous reason.
How Your Dentist Can Help
In most cases, the only viable solution is to replace your old dental crown with a new one. And nowadays, several dental offices only use metal-free restorations, which have many benefits. Modern dental crowns are made entirely of ceramic, meaning they'll match your pearly whites perfectly, and you never have to worry about a black line forming! Even without metal, these new crowns are strong enough to withstand practically any type of food. Plus, they can last up to 15-20 years by maintaining your oral hygiene at home and visiting your dentist bi-annually.
An unsightly black line can cause your smile to lose luster. Luckily, metal-free restorations can easily resolve this problem. Contact your dentist and ask about your options – soon, you'll be beaming with confidence once again!
About the Author
Dr. Gabriel A. Nossa goes above and beyond to accommodate each patient's needs at every opportunity. He has completed many hours of continuing education by attending renowned institutions like the Dawson Academy and the University of Florida. Dr. Nossa has the clinical expertise and training necessary to design natural-looking dental crowns. If you have a black line around your old dental crown and want to replace it, he can easily take care of it and restore your smile. Schedule an appointment with Dr. Nossa via our website or call (352) 332-8133.